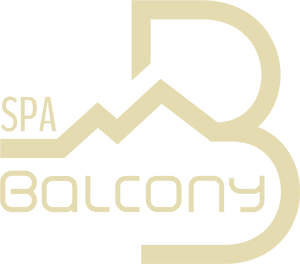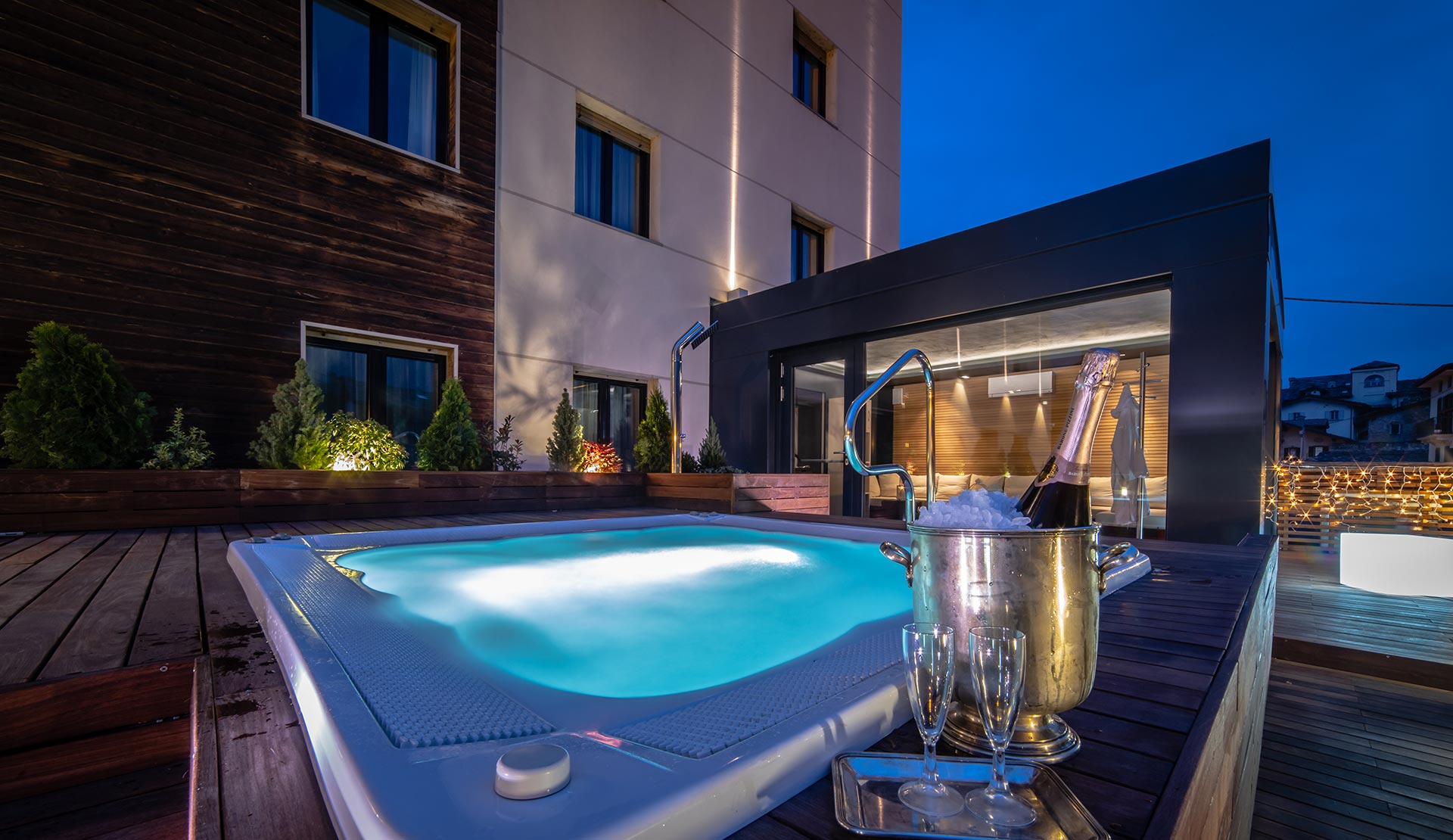 Outdoor heated whirlpool tub
Our outdoor hot tub with heated water offers a privileged view of the mountains that surround the heart of the historic center of Aosta. The hydromassage works as a vasodilator, allowing the blood to transport its "nourishment", such as oxygen, mineral salts and vitamins, more easily throughout the body, thus improving tissue oxygenation. Furthermore, it appears to have the power to lower the level of hormones that cause anxiety and irritability and is an excellent remedy for insomnia.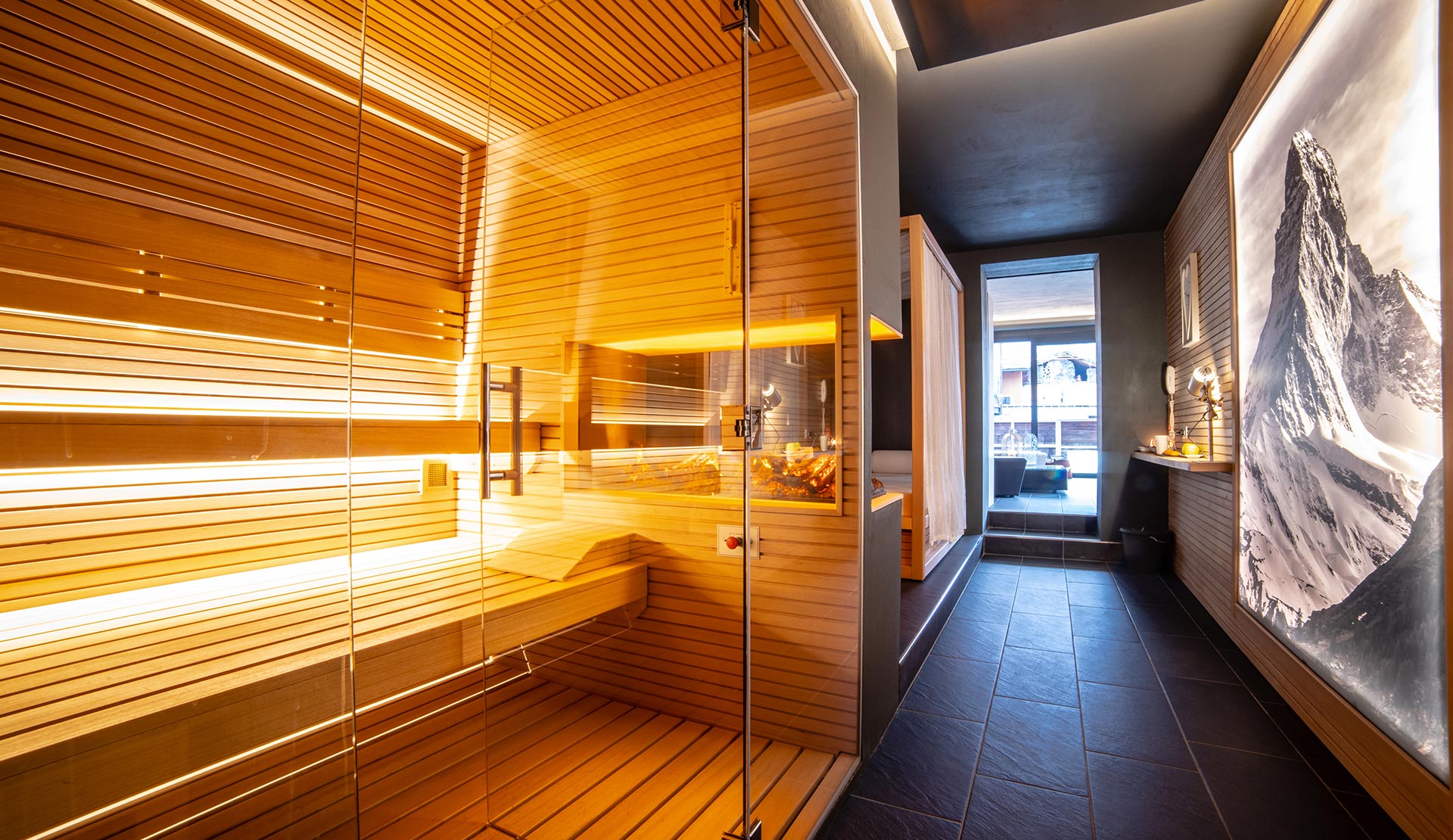 Finnish sauna
The sauna is an excellent remedy for purifying the body. Thanks to sweating, the loss of about one liter of water is estimated. This promotes the elimination of excess toxins, free radicals (main responsible for aging) and heavy metals. In addition, it allows the pores of the epidermis to dilate, with beneficial effects on cleansing the skin and cellulite. The sauna has a positive effect on the mind, through the production of endorphins. The moments of relaxation allow you to free your mind with beneficial effects on anxiety, stress and sleep quality.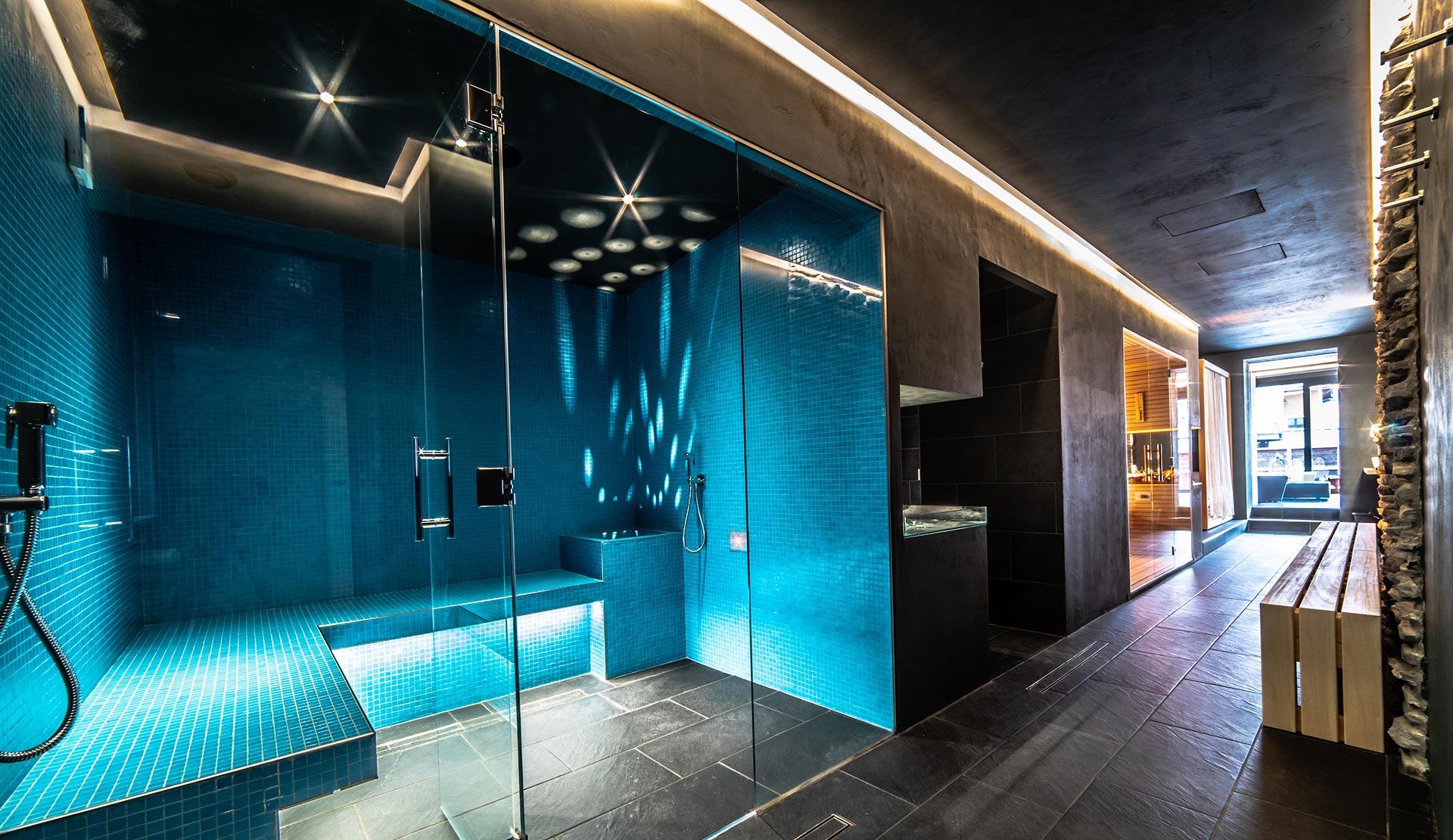 Turkish steam bath
In our turkish bath, wrapped in an impalpable fog, you inhale the warm steam that decongests your breath, you get rid of every toxin through the sweat, you are estranged from the surrounding space and you only feel the perception of your body.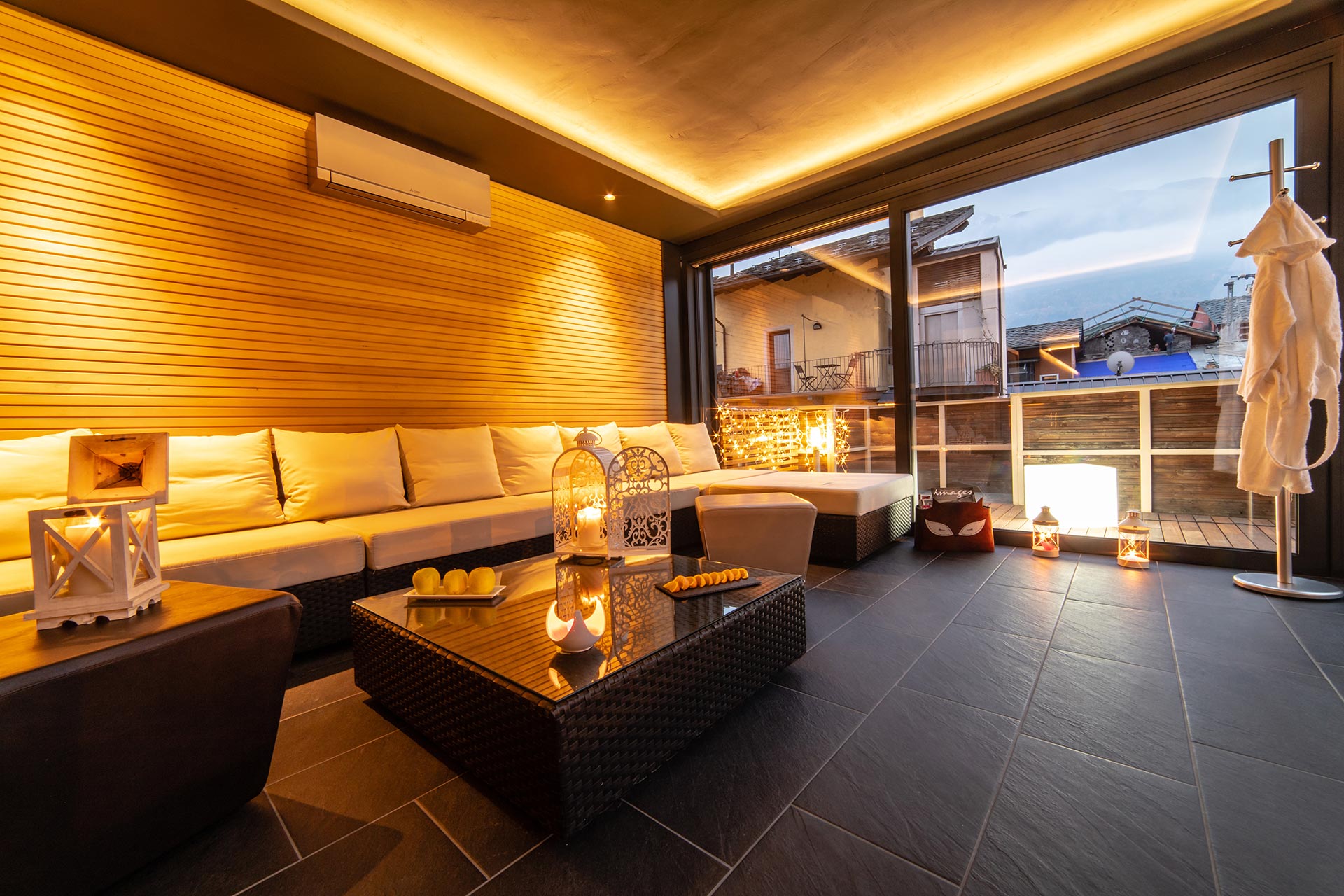 Relaxation area and herbal teas
Our relaxation area welcomes you for moments of peace and contemplation. Here you can find tea and herbal teas with dried and leophilized fruit.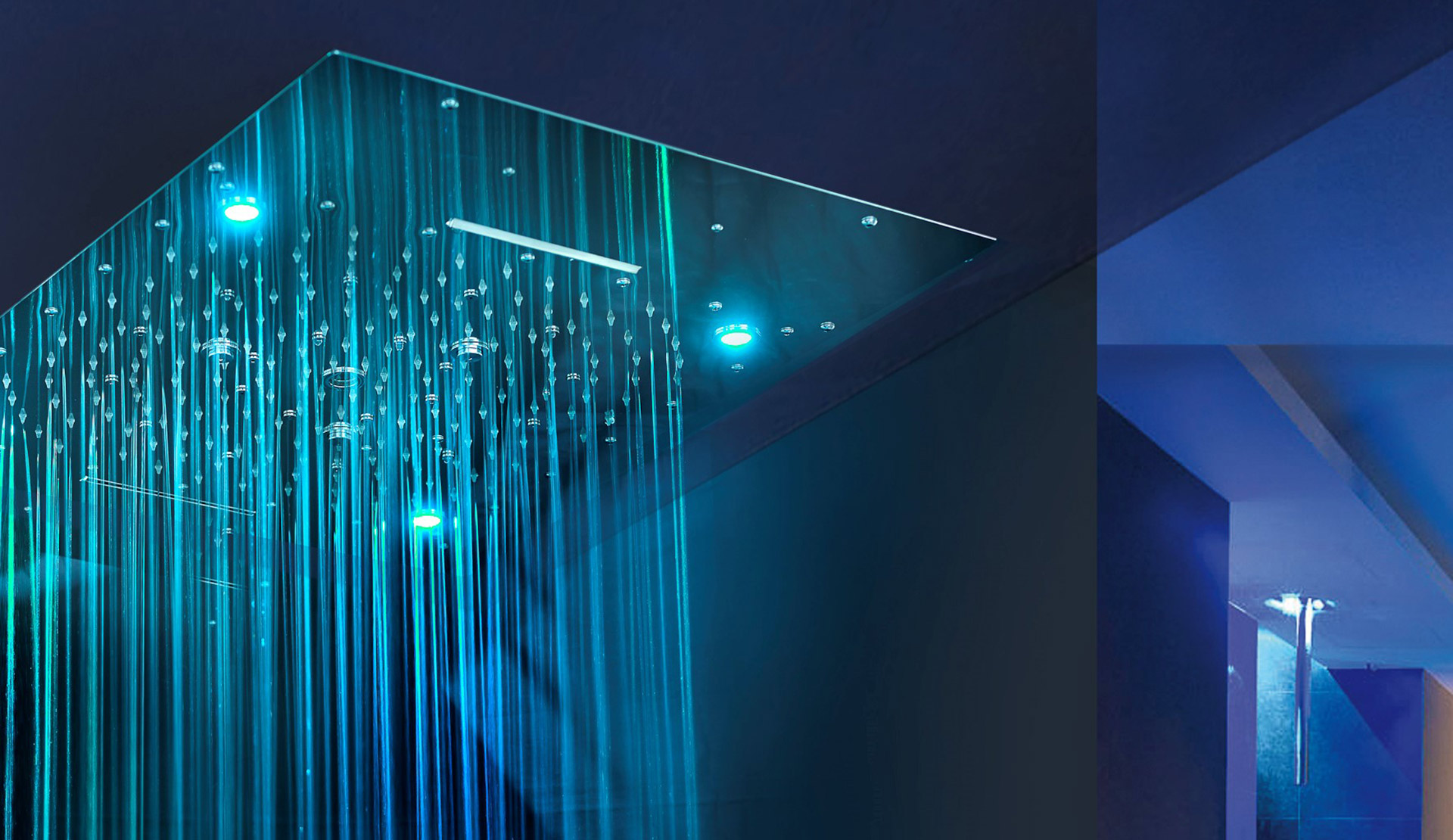 Ice waterfall and emotional shower
The ice waterfall inside the SPA implements the traditional alternation between warm and cold environments, typical of every wellness program since ancient times. The former take the form of Turkish baths or saunas, be they Finnish or biosaunas, the latter in cold mist rooms, emotional showers and ice falls.
Massages
Choose to experience wellness up close with the relaxing massage experience. It is possible to choose from a series of massages (draining, decontracting, relaxing, back and neck).
WELLNESS CENTER: available on request. Advance notice is welcome to organize entrances and ensure maximum relaxation for all guests.
Rates
Entrance fee to the spa: € 20 per person
It is possible to request exclusive use of the spa upon reservation by contacting the management directly.
Relax massage (50 min.): 65.00 €
Relaxing massage with aromatherapy (30 min.): 45.00 €
Facial treatment relaxing with honey (30 min.): 50.00 €
In case of late or missed arrival, the full value of the requested treatment will be charged